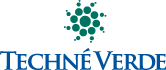 Techné Verde Global Shift Resource Mapping and Collaboration Program
OVERVIEW
Techné Verde is a fiscal project of the Buckminster Fuller Institute of Brooklyn, New York, being developed by Green Century Institute of San Francisco, California and NextNow Collaboratory of Berkeley, California. A clearinghouse and alliance of experts specializing in Information and Communications Technology (ICT) applications that serve the global sustainability movement, Techné Verde combines advanced technical, design and "sustainable culture" resources with vital relationships in the technology, media and sustainability fields.
Addressing an emergent evolutionary function of radically enhanced information exchange, public and institutional education, data aggregation and presentation, and facilitation of actionable social, organizational, business and political campaigns for the shift to a sustainable human culture, the Techné Verde group has envisioned an "Internet-based Sustainable Culture Hub as a widely recognized and endorsed public service resource that stands outside of political and commercial influences as a self-governed and self-generating system offering the general public and its institutions a central access point to global sustainability data and resources."
Since 2008, Techné Verde has been interfacing with several membership organizations and a wide range of technology and sustainability experts and groups, researching needs and resources and proposing strategies for the collaborative development of ICT platforms to serve as information, collaboration and transaction centers that will facilitate the many initiatives needed for a global shift to a sustainable, thriving human culture. The potential synergistic development of a "meta-network" or master hub that aggregates/integrates a multitude of nodes and resources has been a key area of exploration.
Through this informal research process and recent interactions with several related initiatives, the group has identified a critical need: development of a formal mapping, profiling and collaboration program to aggregate, assess and facilitate various forms of interaction with key resources and groups, including asset and needs assessments, data exchange and processing, collaboration, etc. NextNow Collaboratory is providing initial start up funding and support, along with founding program subscribers Foundation for Conscious Evolution, the Club of Budapest and several other groups.
PROJECT DIRECTORS
Michael Gosney
Co-founder, Green Century Institute
Managing Director, Techné Verde
Project Manager
Michael Gosney is a pioneer in Information and Communications Technology, having produced groundbreaking desktop publishing and multimedia projects in the 1980s, and a variety of digital media projects and events in partnership with firms such as Apple Computer, Kodak, Toshiba, Peter Norton, GTE, and Microsoft through his companies Verbum, Inc., Radio-V and Cyberset. He is an expert in new media design and marketing, online media delivery and interactive content development. He has produced San Francisco's Digital Be-In, an annual gathering of the socially conscious technology community, since 1988 (www.be-in.com). In parallel, Gosney began researching and publishing material on environmental sustainability in the early 1980s when his Avant Books released Deep Ecology, edited by Michael Tobias, After Eden by Michael Tobias, and Arcosanti by Paolo Soleri. Gosney joined the Board of Trustees of Paolo Soleri's Arcosanti ecocity project in 1995, and produced the Paradox Conferences at Arcosanti in 1997, 1999 and 2001, bringing together leaders in cyberculture and sustainable community development.
In 2002, Gosney co-founded the Green Century Institute in San Francisco to research and educate the public on sustainable community solutions and foster the development of large scale ecocity projects, including the proposed Califia "green tech demo" community in the San Francisco Bay Area. GCI has held many events, including co-production of the Green Cities Expo during the June 2005 UNEP World Environment Day event in San Francisco with Al Gore, Daryl Hannah and the 2006-2008 Earth Day Digital Be-In events with Paul Hawken, Janine Benyus and other sustainable culture and green technology leaders. Gosney currently develops and markets media projects, and consults on a number of sustainability initiatives and ventures through Green Century Institute.
Claudia Welss
Founder and executive director, NextNow Collaboratory (NNC)
Co-founder of NextNowNetwork (NNN)
Claudia Welss has worked at the intersection of consciousness and sustainability since 1999; prior to that she spent ten years at the intersection of sustainability and business. She's on the board of directors of the Foundation for Conscious Evolution focusing on platforms for social synergy and developing the meme of Evo-mimicry; is on the Steering Committee of the Global Coherence Initiative (Institute of Heartmath) and director of Strategic Partnerships; and is on the extended research faculty at the Institute of Noetic Sciences. She's a founding director of MIDAS, innovating a one-handed input device for mobile computing based on the 5-chorded keyset, is an advisor to several consciousness-raising and environmental projects including the Plastic Pollution Coalition, and is co-producer of three films.
Previously Claudia was director of the Center for Executive Development at the Haas School of Business, University of California Berkeley, developing and delivering programs on strategy for multi-national client corporations and innovating CSR curriculum for which she received the Dean's Distinguished Service Award. Her personal goal was to establish the need for CSR by exploring strategy at the nexus of business, economics, technology, politics, and the natural and socio-cultural environments using scenario planning and strategy development processes allowing for the suspension of disbelief and testing of assumptions about the business of "wealth-creation." Claudia brought into UC Berkeley emerging concepts such as the Cultural Creatives subculture, heart-brain intelligence, new global reference currencies, green economies, environmental dashboards and new quality-of-life indicators as signs of a changing landscape. She was also part of a 5–year international inquiry committee sponsored by the Fetzer Institute reporting on the peace–building potential of global business. Prior to Berkeley she was with Business for Social Responsibility in San Francisco.
David Woolfson
President, The Club of Budapest Canada
Coordinator, Worldshift 20 Council
Co-Initiator, Worldshift 2012
David Woolfson is a community-based lawyer in private practice in Toronto, Canada and a 'global futures actionist' focusing on the unprecedented challenges and opportunities before humanity today. From 1988 to date, David has co-initiated in the following global/local initiatives whose mission is to work collaboratively towards a peaceful and sustainable world and future for all:
Steering Committee, Global Collaboration Center project (2011 to date)
Co-Initiator, Worldshift Movement (2010 to date)
Co-Organizer, Synergizer Initiative (2010)
Coordinator, Worldshift 20 Council (2010 to date)
Co-Initiator, WorldShift 2012 (2009 to date)
Founder & Coordinator, World Wisdom Alliance (2006)
Founder & President, The Club of Budapest Canada (2006 to date)
Co-Conceiver & Co-Coordinator, World Wisdom Council (2004 to date)
Producer, Club of Budapest's 'Planetary Vision Festival' (2001)
Producer, "Tomorrow Today: a Planetary Vision", CoB TV program (2001)
Coordinator – Toronto Chapter, World Future Society (1998 to date)
Editor, "The Millennium Report" (1998 – 1999)
Founder & Executive Director, Millennium Council of Canada (1996 – 1997)
Director, The Great Millennium Campaign (1995 – 2001)
Coordinator, World Millennium Network (1995 – 2001)
Coordinator, Toronto 2000 / Toronto Foresight 2020 Forum (1992 – 2003)
Proposal to 100 world artists, including many who participated in Live Aid in 1985, to create the "One World Foundation" (1988)
TECHNÉ VERDE PARTNER ORGANIZATIONS
NextNow Collaboratory
"NextNow Collaboratory is an interesting example of a new kind of collective intelligence based on a portable social network and easily transferable from one social cause to another." Thomas W. Malone, Director, MIT Center for Collective Intelligence
NextNow Collaboratory's mission is cultivating connective intelligence for collective action toward a world that works for all. Our core function is making the invisible visible through collaboration with projects employing media and info-viz tools and digital Earth technologies to promote shifts in awareness, and collaboration tools to help mobilize collective action. NNC co-produced the 5th International Symposium on Digital Earth, the only ISDE in the U.S. We create leverage by matching resources in our network of networks with the needs of collaboration partners. A fiscal project of 501(c)(3) Planetwork for our first 5 years, we are now a fiscal project of Community Ventures, a K2 Law Group non-profit specializing in fiscal sponsorship.
Green Century Institute
Green Century Institute (GCI) incubated the Techné Verde project, which began in association with UNDESA and the U.N. Commission of Sustainable Development addressing ICT resources for the Sustainable Consumption and Production movement, along with GCI's focus on supporting the development of sustainable communities.
With an overarching mission of "evolving sustainable communities," the Green Century Institute was established in 2002 as an independent research and educational association. It was founded by Michael Gosney, Henry Dakin and Marc Kasky, pioneers in community-based development, sustainability and enabling technologies.
FOUNDING PROJECT SUBSCRIBERS
The Club of Budapest International
The Club of Budapest International is providing a matching seed grant and will be an initial subscriber to the Techné Verde mapping program.
Founded in 1993, the Club of Budapest is an international organization and global network of National Clubs and individuals dedicated to developing a new way of thinking and a new ethics that will help resolve the challenges of the 21st century. With its roster of internationally renowned members, the Club initiates dialogue between different belief systems and worldviews in order to co-create and develop effective strategies for responsible and sustainable action. The idea for the Club of Budapest was developed in 1989 in discussion between Aurelio Peccei, founder and first president of the Club of Rome, and Ervin Laszlo, systems thinker, master musician and member of the Club of Rome at the time. They were convinced that the enormous challenges to humanity can only be dealt with through the development of a culture of peace, tolerance and sustainability, as well as a cosmopolitan consciousness, based upon the combined wisdom of the arts, sciences and the world's great religions. The Club of Budapest was founded by Dr. Laszlo in 1993. The essence of the club's global efforts lies in the initiation of dialogue. COBI seeks to build upon this commitment by catalyzing collaborative action and to help inform, inspire and educate a new generation of leaders and change agents, by supporting such bold initiatives as Giordano Bruno GlobalShift University.
The Foundation for Conscious Evolution
The Foundation for Conscious Evolution (FCE) is providing a matching seed grant and will be an initial subscriber to the Techné Verde mapping program.
Since 1990, the mission of the FCE has been to educate people in the worldview of Conscious Evolution and how to apply it in their lives, personally and socially, through networking, connecting and aligning individuals and groups, making visible the vast movement for positive change that is arising everywhere to toward our common goal of a compassionate, sustainable future. The FCE's initiatives offer a context and container for connecting and empowering the vast global movement arising for positive change, making the efforts of this movement visible to engender greater coherence and synergy. There is a profound birthing process underway on our planet, and the crises we face can be seen as contractions — and evolutionary drivers. These catalytic events are accelerating, which is really good news because it means the birth is near. Many prophecies concur that the time for a planetary shift has arrived. Only it won't happen by magic; it will happen only if those of us with the "codes" step forward and give our greatest gifts to the emergence of a new co-creative human society. If we do that, we can collectively ignite a new way of being that endures for decades to come. Buckminster Fuller has called Barbara Marx Hubbard "the best informed human now alive regarding futurism and the foresight's it has produced."
TECHNÉ VERDE ADVISORS
Brad DeGraf
Lead Technology Consultant
Based in Seattle, Brad has been an innovator in computer animation in the entertainment industry since 1982, particularly in the areas of realtime characters, ride films, and the Web. He founded and/or managed several ground-breaking animation studios including Protozoa, Colossal Pictures Digital Media, deGraf/Wahrman, and Digital Productions. In 2000, Wired called Brad "an icon in the world of 3D animation."
Since 2000, he has concentrated on work at the intersection of media, technology, finance, and social change. In addition to his current role as co-founder and CTO of the Interra Project, that work has included a variety of consultancy roles focused on next-generation digital media technology, particularly lately in international development work with the World Bank's International Finance Corporation and the US Agency for International Development.
Other recent roles include executive producer of Youthgive, executive director of the Internet Bookmobile project , co-director for Moving Images at the Internet Archive, and senior analyst for Jon Peddie Research. He is developing several web-based social applications, including Smartocracy, a meritocratic social network for collective decision-making.
Peter Hollands
Senior Development Consultant
Based in London, Peter has over 20 years of experience as a senior architect of business solutions for Fortune 500 companies across Europe, working with Hewlett Packard, Sun Microsystems and Cisco. He has provided Internet business solutions to non-profits such as Oxfam International, The United Nations Development Programme and The Eden Project.
At Oxfam, Peter developed web based solutions and won funding from Cisco Foundation for the Oxfam Dashboard – an Internet platform that improves collaboration among Oxfam's 12 affiliate organizations around the globe. Peter worked with the UNDP to scope, win funding, and implement the MDG Monitor (Millennium Development Goals Monitor – www.mdgmonitor.org), which was launched by Secretary General of the UN in November 2007. Peter developed the technical strategy and served as Interim CIO for the Eden Project implementing the strategy over 12 months.
Formerly, Peter was Director of Solutions in Cisco's Internet Business Solutions Group, providing advice to the boards of Europe's Fortune 250 organizations. Prior to Cisco, Peter was a senior director of Sun Microsystems (8 years) following his training with Hewlett Packard.
Warren Karlenzig
Lead Sustainability Consultant
Sustainability/IT expert, founder and CEO of the sustainability consulting firm Common Current, (www.commoncurrent.com). Mr. Karlenzig has worked with nations, the State of California, major cities, foundations and the world's largest corporations developing policy, metrics, strategy and critical operational capacities for 20 years. He has lectured in five nations in three continents, including being the sole US presenter for the European Union on its "Green and Connected City" initiative. Clients have included the White House (Clinton Administration), The US EPA, US Department of State, The California Dept. of Resources, The Columbia and Packard Foundations, and the counties of Riverside and San Bernardino, California. Mr. Karlenzig is author of the first and largest U.S. city sustainability benchmarking study, How Green is Your City? (New Society Publishers, 2007) and Blueprint for Greening Affordable Housing (Global Green USA, 1999), as well as the author of a forthcoming chapter in the University of Pennsylvania/ Wharton School of Business textbook, Growing Greener Cities (Penn Press, 2008). He was co-author of the City of San Francisco's official Sustainability Plan ("Economy and Economic Development" section, 1997) and has appeared in media including The Wall Street Journal, CNN, CNBC, the BBC, Forbes, The New York Times and The Washington Post. Mr. Karlenzig combines his sustainability expertise with a deep background in knowledge-based IT strategies and system architecture, having devised global knowledge management and portal architectures for Chevron and the law firm Brobeck, Phleger and Harrison, as well as one of the largest open-source knowledgebases for regional and local government sustainability practitioners for Sustainlane (www.sustainlane.us) He has a Bachelor's degree from the University of Illinois and a Master's degree from Naropa University.
Elizabeth Thompson
Executive Director, Buckminster Fuller Institute
Since 2004 Elizabeth has developed BFI's leading educational programs including its acclaimed website, high profile public lectures, exhibitions and events, and the Design Science Lab. She has been played an instrumental leadership role in the creation and implementation of BFI's flagship program, The Buckminster Fuller Challenge . Prior to joining BFI, Elizabeth was the founding director of Planetwork, served as director of John Gibson Gallery, New York, and a founding member of the award winning performance group, Cucaracha Theatre, New York.